Ultra-heavy-duty CNC plasma cutting system for extreme duty applications
For extreme duty applications look no further than Plazmax's CutPro.
Built to your specification
Best suited to high-definition Plasma Cutting, Bevel Cutting, Multi Torch Cutting and Oxy-Fuel Systems, the CutPro makes light work of the most demanding tasks, and with almost unlimited flexibility, you can have your CutPro built exactly to the size and specs you need.
Precision beveling for weld-ready parts
Create parts faster by eliminating secondary weld-prep processes with Plazmax's industry-leading automatic bevel head. Program advanced bevels and cut angles up to ±50° using the Hypertherm XPR plasma system and integrated TrueBevel technology.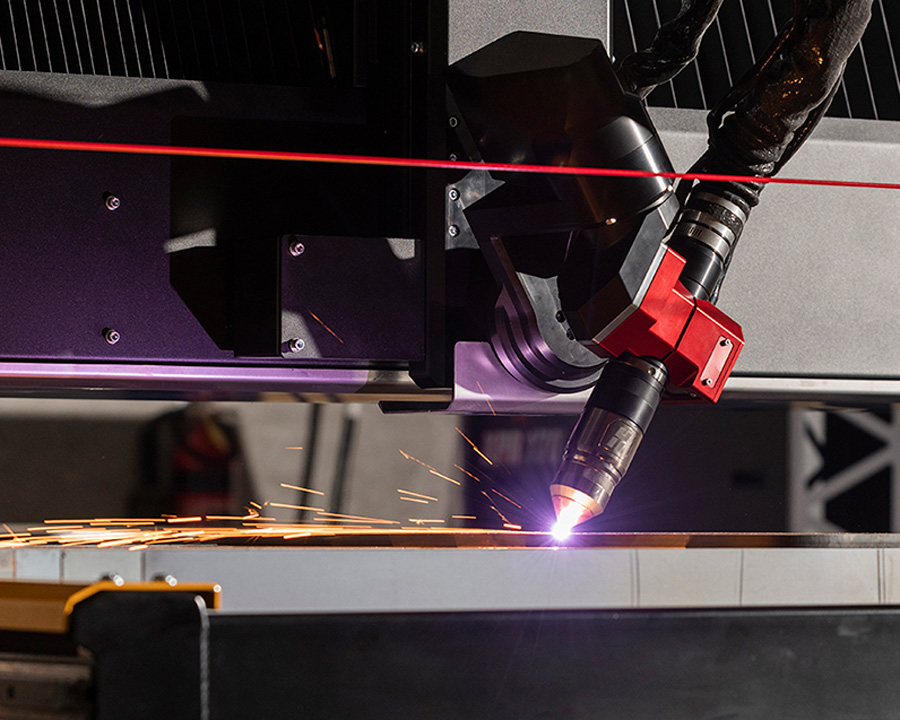 Available in rail and table mount versions
The CutPro is available in 2 configurations; the CutPro Rail is a floor mounted X axis rail and gantry system suitable for retrofitting over an existing or new table, whereas the CutPro HS comes in a versatile modular pod configuration allowing almost unlimited length.
Absolute control at your fingertips
Plazmax's custom 19'' Touch Screen Console makes setting up even complicated tasks a breeze. Its user-friendly interface makes the learning process simple, and with built in real-time remote access you'll always have the full support of the Plazmax technicians and support team for system diagnostics, troubleshooting and training.
Plazmax offers complete turn-key installation for cutting and robotic systems, providing on-site and remote training for both machines and software. With comprehensive service plans, 24/7 on-call breakdown service and remote diagnostics, you can count on reliable support worldwide.
Designed to supercharge your cutting operation, ProNest® CAD/CAM part nesting software will help you achieve greater automation, efficiency, and profitability.
The CutPro can be configured and supplied with a choice of Hypertherm power options. Starting with the Hypertherm MaxPro200 for light to medium duty application and working up to the more sophisticated XPR170 and XPR300 models for more heavy duty tasks and high definition quality cutting.
New machine proves to be 60% quicker, more accurate
Although it's obvious to most the Return On Investment a high-tech piece of equipment can provide, banks and lenders don't always understand your industry and the importance of such purchases.
Precision plasma cutting with best in class speed and productivity features