The Plazmax E-TAP is the perfect mobile hole tapping solution for any serious workshop.
Effortlessly tap any hole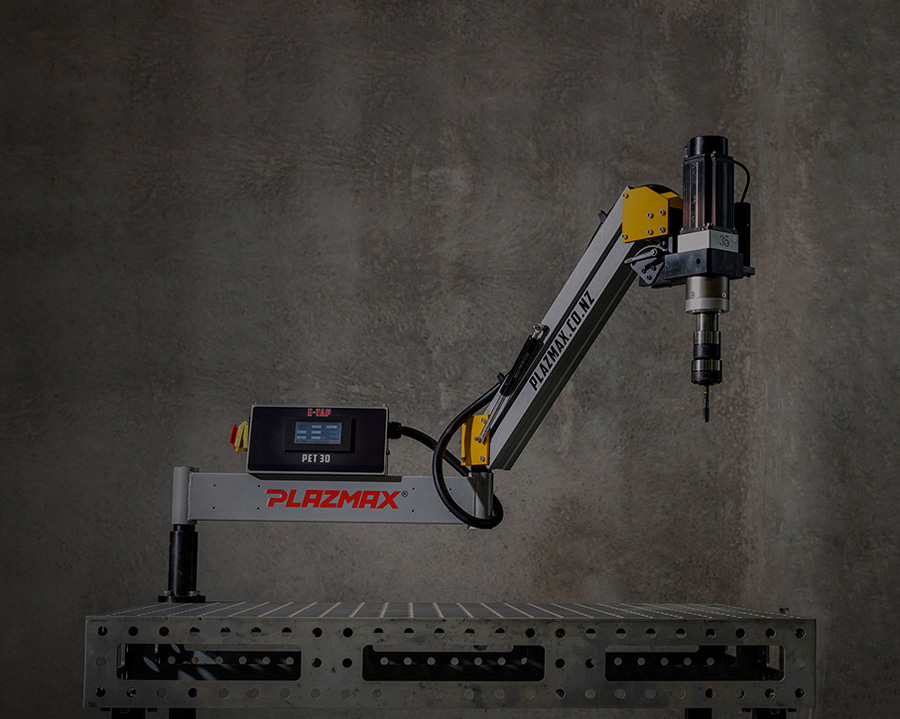 Heavy duty moveable fixture table
The 1200 x 800 castor mounted industrial work table makes it effortless to manoeuvre around your workshop and into place.
Easy-to-Use Touch Screen Console
From the touch screen console you can select from automated presets, or adjust variables such as torque, thread pitch, speed and depth.
90 degree range of movement tapping both vertical and horizontal holes couldn't be easier.
Powerful Digital Drive Motor
E-TAP's powerful digital drive motor and clutch system maximises the lifespan of your taps and ensures a level of consistency that just can't be achieved with manual tapping.
Local Support Matched With Superior Technology
Although it's obvious to most the Return On Investment a high-tech piece of equipment can provide, banks and lenders don't always understand your industry and the importance of such purchases.
Precision plasma cutting with best in class speed and productivity features